Wunder, Wilhelm: Handbuch der Binnenfischerei Mitteleuropas. Band II B: Physiologie der Süßwasserfische Mitteleuropas. Hrsg. v. R. Demoll u. H. N. Maier 1. Aufl. Stuttgart, E. Schweizerbart'sche Verlagsbhdlg., 1936. Mit 213 Abbildungen im Text. XI, 338 S. 4°, OBrosch.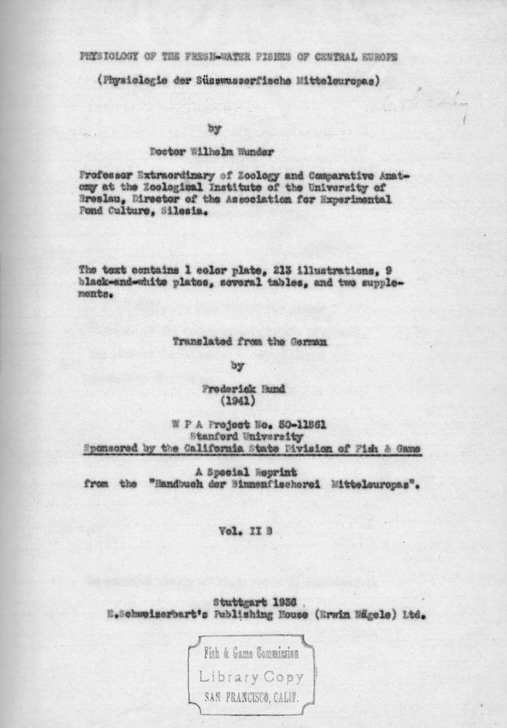 PHYSIOLOGY
Die Physiologie der Susswasserfische Mitteleuropas
AN EXTREMELY RARE DOCUMENT (Note publication year!)
Minimum Reading Age
18+
Lower price than:

Physiology of the Freshwater Fishes of Central Europe.
by Wilhelm Wunder. Translated by Bund for Stamford University/Published by California Fish and Game.
A 1941 typed official translation of the original published 1936 German document. Our price £51 plus £4.60 postage