This book featuring more than 800 coloured photographs provides divers, aquarists and tourists with a perfect overview of all the ocean fish encountered in the reefs and open waters off the islands and coastlines of Thailand, Burma, Malaysia, Indonesia and the Philippines.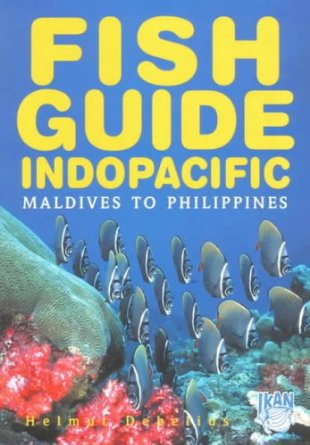 ISBN No:
PRICE GROUP:
D
READING LEVEL
All Ages

Fish Guide Indopacific-Maldives to Philippines,
Debelius, Helmut,
2002
Indo-Pacific fish, especially those living in the coral reefs of Southeast Asia, comprise the world's greatest variety of species. £18.90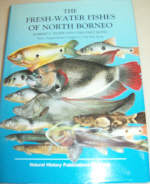 BORNEO
ISBN No:
9838120707
PRICE GROUP:
F
READING LEVEL
Fresh-Water Fishes of North Borneo

Inger, Robert F.; Kong, C.P.
Natural History Publications, Malaysia, 2002. Hardcover. Book Condition: Good. Dust Jacket Condition: Good.
Our Price £36.50 plus £3 part Recorded Postage in the UK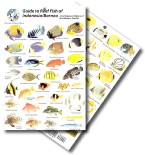 Postage £5.99 plus £2 UK Postage
Guide to Reef Fish of Indonesia and Borneo


This is a high quality fish Identification card for Indonesia and Borneo. Printed onto a plastic core which is then laminated, these cards are totally waterproof and more robust than paper laminated versions. Printed on both sides with over 60 high quality images of the most common fish to be found in this area.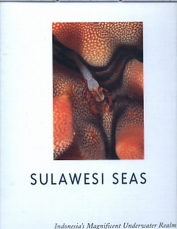 SULAWESI
ISBN No:
0964226 90 1
PRICE GROUP:
G
READING LEVEL
Sulawesi Seas
by Mike Severns. A Superbly photographed 160 page large format hardback book with slightly damaged dust cover. Hundreds of large photographic plates
Our Price £51.90 plus £4 part UK postage