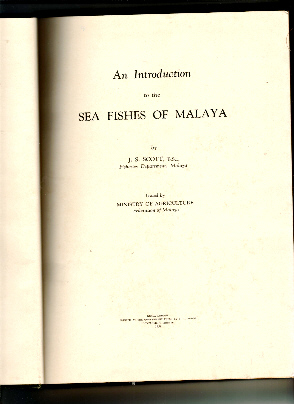 MALAYA
Pre ISBN
PRICE GROUP:
D
READING LEVEL
Lower price than:

An Introduction to the Sea Fishes of Malaya by J.S.Scott B.Sc
Fisheries Department Ministry of Agriculture, Federation of Malaya 1959
Green Cloth bound hardback embossed with gold titling.pp.180. VGC for age and extremely comprehensive for its time. Well illustrated.
No dust cover
Our Price £18.50 plus £4recorded postage in the UK
This book featuring more than 800 coloured photographs provides divers, aquarists and tourists with a perfect overview of all the ocean fish encountered in the reefs and open waters off the islands and coastlines of Thailand, Burma, Malaysia, Indonesia and the Philippines.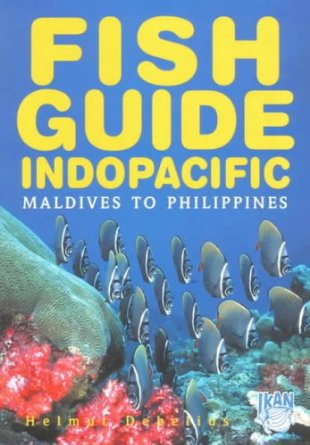 ISBN No:
PRICE GROUP:
D
READING LEVEL
All Ages

Fish Guide Indopacific-Maldives to Philippines,
Debelius, Helmut,
2002
Indo-Pacific fish, especially those living in the coral reefs of Southeast Asia, comprise the world's greatest variety of species. £18.90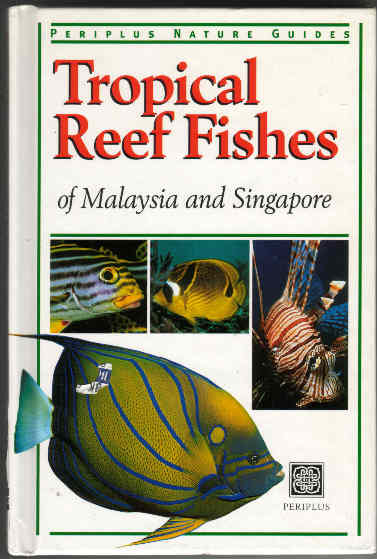 MALAYSIA/SINGAPORE
ISBN:
9789625938677
Price Group:
C
Reading Category:
All ages
Tropical Reef Fishes of Malaysia & Singapore
HB. 2001Good Condition
Allen, Gerald R
One Copy Only
£11 plus £3 UK Postage