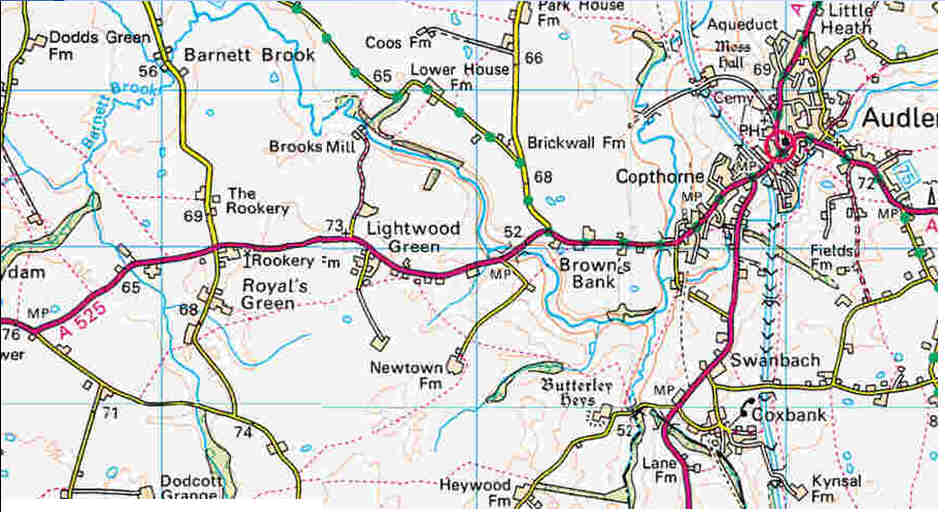 In the bottom L.H.corner is a road entering and driving North North -East. The entrance to Dodcott Grange is a right hand turn from this road. A little further up this road is a single house on the right-hand side long before the next T junction. This is No.11 Lodmore Lane.
Red dotted lines are parish boundaries and this house lies within the old parish of Dodcott-cum-Wilkesley. The map is enlargeable. North-North-West of Audlem itself is the local cemetery which is on the banks of the Shropshire Union Canal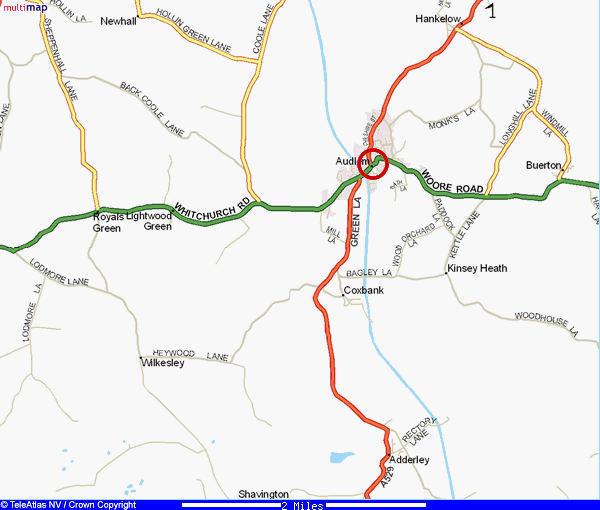 The above modern map of the area is courtesy Multimap.com
The local Church of England was in Wrenbury,about 3 miles north and is pictured below. The parish records were held here.