We are North London s oldest established family firm of Landscapers and Gardeners. Garden renovation and construction is quite simply, our business.
As landscapers we build patios, driveways, decks walls and lawns to a very high standard in addition to garden plumbing, drainage and drive laying.
We have been established landscapers for over 30 years and have maintained gardens in and around North London since 1979.
As garden builders we also have an expertise in pond and pool construction and build many garden water features.
Planning, planting and treework also complement our landscapers skills and we work both for private individuals and larger corporations.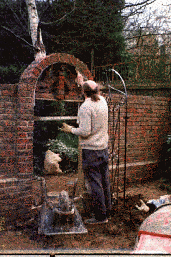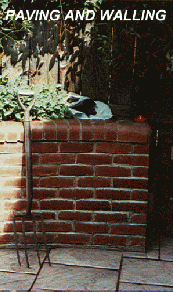 Calypso Landscapes (formerly The Lock Garden Centre, at Camden Lock) have been plantsmen since 1969 and have been constructing and building gardens since 1983.
Our craftsmen oriented team are led by Gerald and Wedad Jennings who are both extremely experienced in all aspects of garden landscaping. Wedad specialises in the planting sector, while Gerald, who is a world renowned expert on fishes, enjoys the pool construction and water gardening aspect in addition to much other construction work, some examples of which we have illustrated on this site.
We operate anywhere within the London Orbital Motorway (M25) but are also able to offer some of our services to customers outside this area.
We design and construct for both individuals and major corporations

All work is carried out using the highest quality materials and approved techniques at the lowest possible price to you, the customer.
We are always busy, so enquire as early as possible and we shall be pleased to build your dream garden space.
Calypso landscape gardeners offer a complete construction service. We undertake all garden construction works including patios, driveways, retaining walls, steps, fencing, water features, sheds, playhouses, astro turf, turfing and much more
N4, N7,N19,hackney, landscapes, landscapers, garden, gardeners, Islington based, landscape gardeners, North London based landscape gardeners, garden construction, construction, garden design, design, garden maintenance,